Donbass: No Man's Land
Reportage of the Donbass region in Ukraine
During the months of October and November despite the declared Treaty of Minsk "Ceasefire" there continue to be heavy clashes between separatists and the Ukrainian army. Daily battles occur for occupation of the Donetsk airport, considered an important and strategic territory. Shellings of Luhansk, for months without electricity and basic necessities, has brought the city to its knees. And the separatist advancement brings Mariupol ever closer to the frontline. The population of Donbass, now economically isolated, lives in difficult times. Coal production, the main resource of the region has been completely halted by the inability to move it domestically or export it internationally.

Illegal mines however continue to forge ahead despite not paying workers for months. The economic collapse is inevitable if a political solution is not found in the short term. More than 4,000 deaths have been officially registered thus far. Elections not being recognized in Donetsk and Luhansk have further hampered dialogue between the separatist and the rest of the world. Battalions, war prisoners, web star commanders, hidden families in public building basements, bombing and propaganda: this is now Donbass. A region in the heart of a country that once seemed so close to Europe but is now devoid of unity.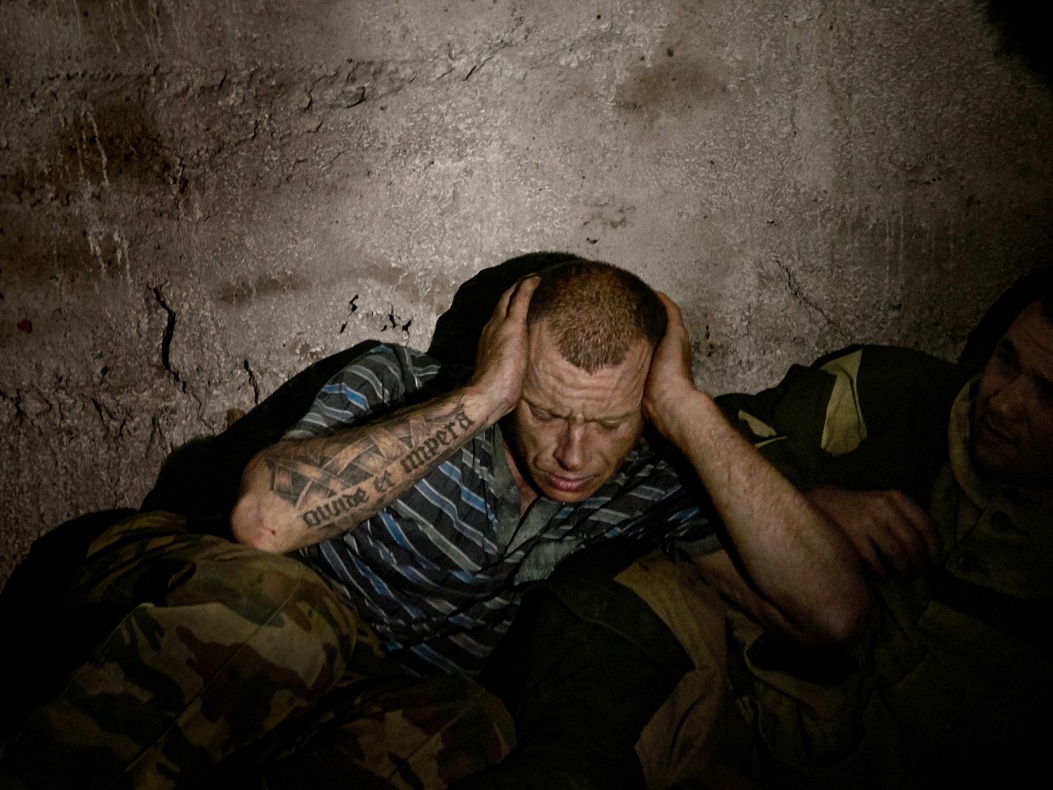 1

/ 30
enlarge
slideshow
Ukraine; Donbass region; Spartak; 2016

Exhausted soldier in a shelter.
Near the frontline in the area of Spartak the Ukrainian division attacks with overnight heavy shellings. "Unpredictable spikes in the armed hostilities further exacerbated the situation of general insecurity" (UNHR report).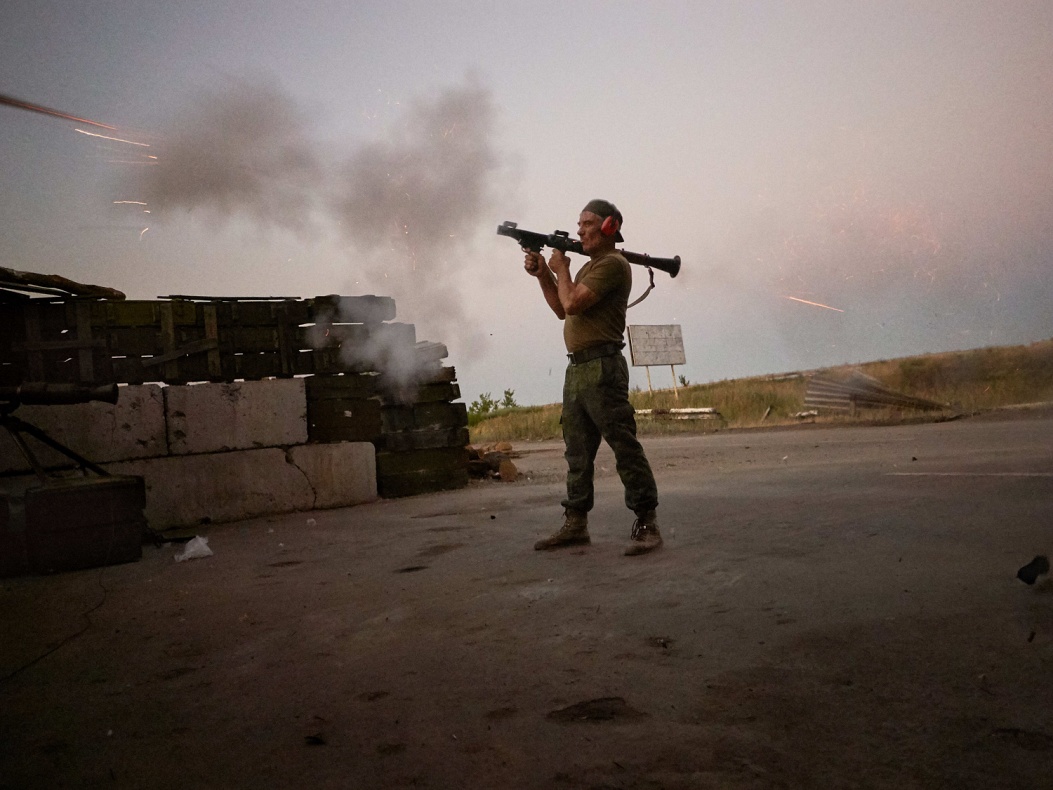 2

/ 30
enlarge
slideshow
Ukraine; Donbass Region; North of Spartak; 2017

Volunteer shooting the Ukrainian lines with a rocket-propelled grenade. The two forces attack nightly ignoring the current ceasefire.
The ceasefire ruled by the Minsk Protocol was signed in 2014 but fell apart less than a year later. A renewed protocol in 2015 signed for a second armistice but, as the OSCE reports have shown, also failed to stop the fighting.
19

/ 30
enlarge
slideshow
Ukraine; Donbass Region; Torez; 2014

Portrait of a young coal miner who just finished his shift.
Coal was a vital resource for the Soviet Union's industrial machine, providing the energy to power the heavy industries that dominated the Donbass region.
In the Soviet years mining jobs caused an influx of workers into the area around Donetsk, including the town of Torez. Miners enjoyed privileges not available to other Soviet labourers and were often depicted as role models for society.
20

/ 30
enlarge
slideshow
Ukraine; Donbass region; Petrovsky District; 2017

Svetlana with her three children and her mother-in-law. The family lives close to the frontline and is afraid of night bombings.
According to a 2016 report from the United Nations World Food Programme (WFP), almost 300,000 people in the combat zone are critically food insecure and in need of immediate assistance.